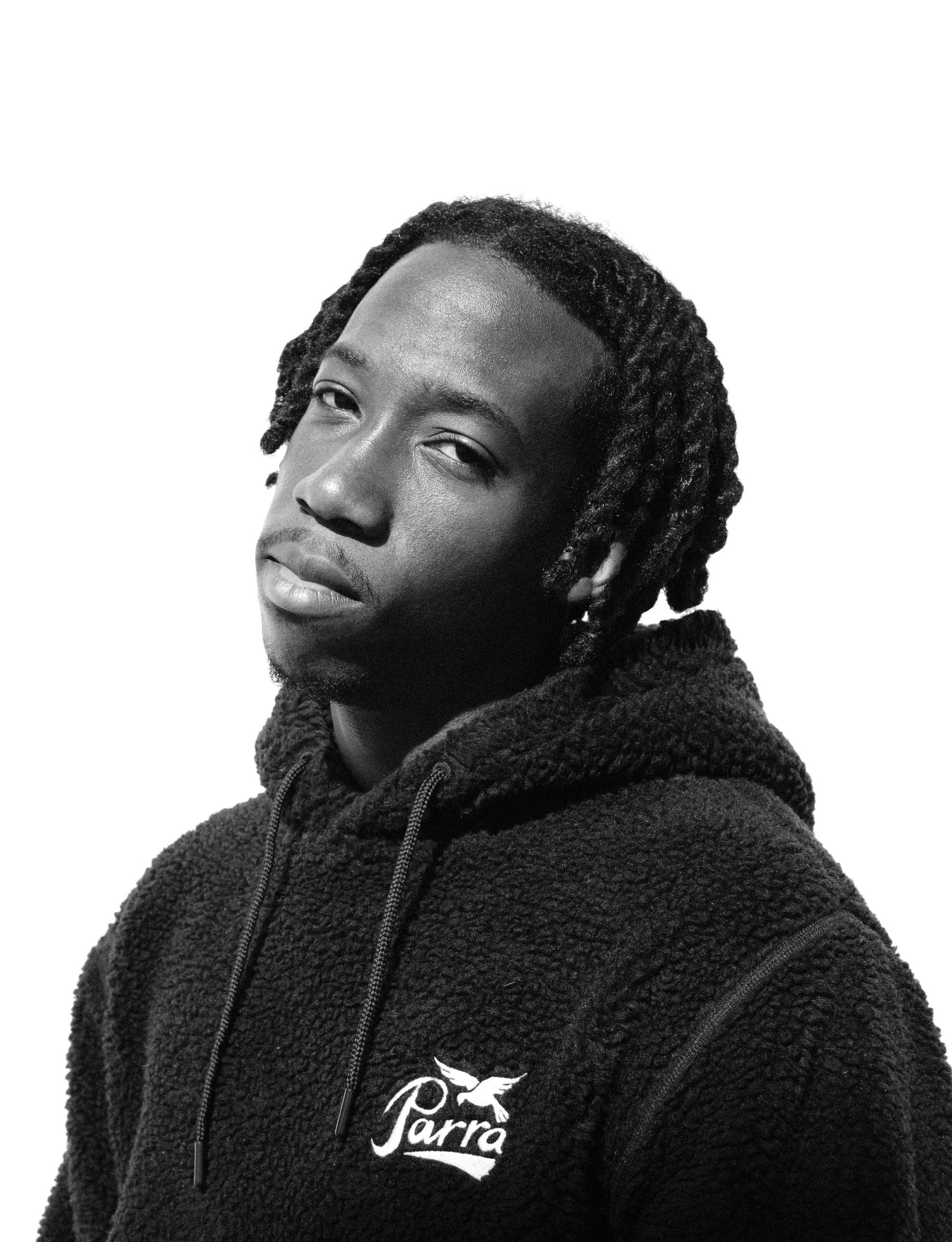 Queens, NY-born, Nigerian-American MC and producer, AKINYEMI, is a dynamic storyteller blending skillful lyricism with unmatched energy on stage. A multi-disciplinary artist, his imagination transcends mediums through all facets of creative, from engineering and producing songs to directing, editing, and coloring his visuals. 
Growing up, music was a constant in the AKINYEMI household with his parents introducing the family to their favorite West African music while his older brother, DJ Zeke, made his own lane in NY's hip-hop scene. AKINYEMI's intentional flows and sophisticated instrumentation infuse the two cultures, absorbing the syncopation and intricacies from West African music with the drive and resiliency of NY hip-hop. AKINYEMI's artistry blurs genre lines with his "commanding verses and genre-bending aesthetic," wrote Flaunt Magazine. 
AKINYEMI's recent singles have gained attention from the likes of Billboard, Lyrical Lemonade, Ebro on Apple Music 1, and synced with Pepsi, NFL, ESPN, Capital One, Amazon, & more. His 2021 debut mixtape, REBORN, delivers complex cadences on themes of growth, self-worth, self-care, and connection, earning widespread acclaim from Office Magazine, Vice, NPR, Lyrical Lemonade, Highsnobiety, Wonderland, and Huffington Post. AKINYEMI supported artists on NY tour stops including Cordae, Leikeli47, Berhana, Johan Lenox, and Ace Hood. 
AKINYEMI is the recipient of the 2022 ASCAP Peggy Lee Songwriter Award, 2019 ASCAP Harold Adamson Lyric Award for Best Songwriter, and 2018 and 2019 OneBeat Fellow.
FOR ALL INQUIRIES & BOOKING, PLEASE EMAIL:
MGMT@AKINYEMI.ME